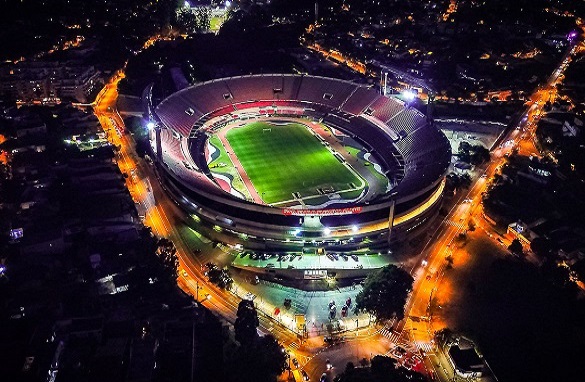 How is football encouraging its fans to go green over single-use plastic packaging?
Cricket or football?
In India, cricket is a religion. It originated in the United Kingdom, and it now has more fans in India than anywhere else on the planet. Football is another sport with its origins in the United Kingdom. Football isn't as popular in India as cricket, but its popularity is growing steadily. Who can forget the iconic photograph of Kapil Dev holding the 1983 Prudential Cricket World Cup at Lords? Every Indian cricket fan will remember that moment for the rest of their lives. That moment changed the way Indians look at cricket. However, owing to the paucity of time, even cricket has changed its form over the years. Test cricket gave way to one-day cricket, which has since been eclipsed by its younger sibling 20/20 cricket and the Indian Cricket League. Even in this form, the game takes about 4 hours to complete. A football game, on the other hand, is a 90-minute match full of action and electrifying entertainment.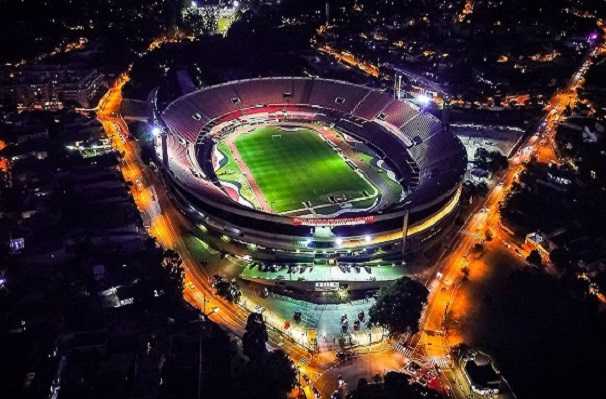 Football & food -for fun, frolic, and laughter
Now, 90 minutes of football is roughly the length of a dinner with a few drinks at a restaurant. This is an obvious benefit for restaurant owners. Many pubs, bars, private caterers and restaurants have recently started a unique football theme to entice football fans to come and watch the exhilarating football match on huge screens while enjoying drinks, snacks, and dinner. Instead of spending 4-5 hours watching cricket, people can now catch up with friends over dinner and drinks while watching an exciting football game.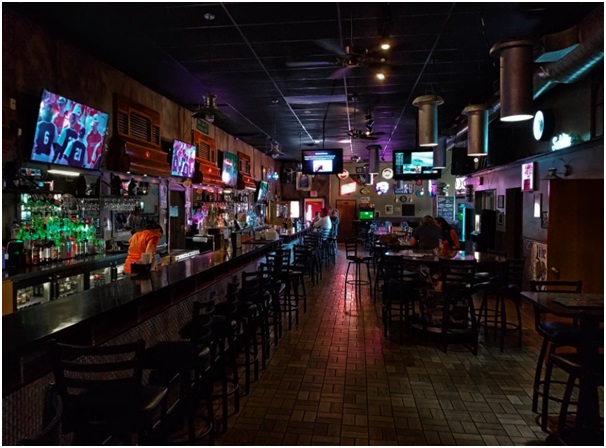 Various sports, including football, have a great power to connect people across diverse backgrounds and races. This notion, combined with delicious food, is an ideal recipe for developing strong bonds with friends and family. During these unprecedented COVID times, when some countries are in lockdown, events like the EURO 2020 are something people look forward to. Professional party planners are engaged, and every effort is made to make these 90 minutes, a memorable event for friends and family. However, the mantra of such events seems to be "Wine & Dine." Typically, people order more than is necessary, resulting in a large amount of food and its plastic packaging being thrown away.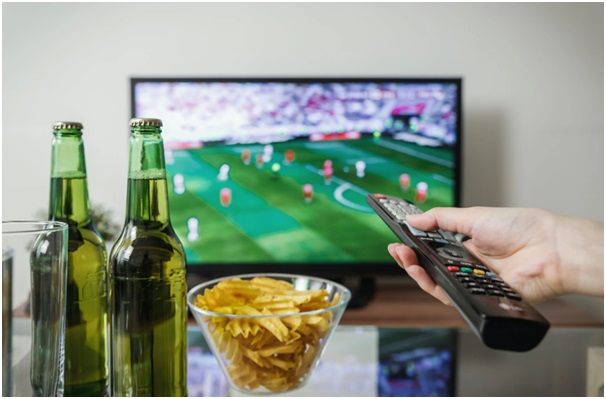 Handling pollution the football way
As Uncle Ben says in the Spiderman (2002) film, "Remember, with great power comes great responsibility." Our football leagues are addressing their responsibility with the power they have due to the massive football fan base across continents. They have launched several campaigns in collaboration with multinational corporations to phase out plastic cups, bottles, bags, trays, and cutlery, which are all by-products of football matches. Sports event managers are becoming more cognizant of their events' environmental impact and are collaborating to become more sustainable, including by reducing and reusing plastics.
Every action counts in the fight against climate change, and football clubs do not want to fall behind. As a result, stadiums and sports teams are striving to lower their carbon footprint.
Managers are innovating to make venues more environmentally friendly, from replacing artificial lighting with higher-performing LEDs to reusing rainwater to irrigate the pitch. One of the most difficult tasks, when thousands of people congregate in one place, is waste generation and management.
Corporate behemoths taking baby steps
The goal is to demonstrate that recycled materials can be used in mainstream manufacturing processes while also raising awareness of plastic pollution among the masses. Multinationals like Adidas partnered with Parley for the Oceans in 2018. For the professional football team Real Madrid, the company created a kit entirely made of recycled plastic collected from the oceans.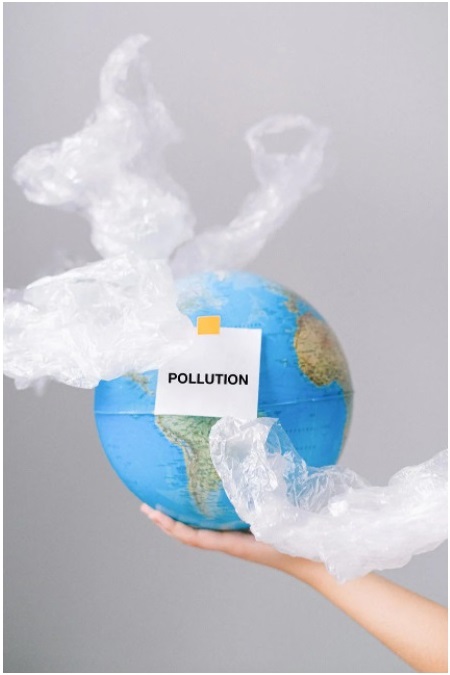 Adidas has pledged to use recycled plastic from the oceans in its entire product line by 2024.
Joining forces with Real Madrid allows the message to be amplified. Over the next seven years, more than 40 companies have signed on to a pact to reduce plastic pollution. The companies, which include Coca-Cola and Asda, have pledged to keep several commitments, such as eliminating single-use packaging through better design.
One may wonder if these giant organizations are doing enough for the environment on the ground. Without a doubt, their intentions are praiseworthy, however, when it comes to actual implementation, things may fall short. For example, large supermarkets in several countries continue to sell a lot of food wrapped in plastic packaging and have not done their best to eliminate this issue.
Recently, I read in The Times of India newspaper, New Delhi edition that Tata Consultancy Services would be spending $320 million on marathons across the major cities around the world for the next eight years. Now, instead of mere running marathons, how about TCS encourages these to be Plogging events,("Plogging" – the Swedish craze of picking up litter while jogging).One could be sure, major cities across the world would soon be litter-free.
Small steps by Evirocor
Organizations, such as Evirocor, that are actively involved in the development of green and sustainable food packaging materials, play a largerole in the future of our planet and major sports' events.
Evirocor's Oko green food packaging products, such as the Classic carry hamper (STCH5000M) and the Thali pack (STCOMTHA02), can be critical in ensuring the plastic-free success of house parties and the restaurants which organize these football match watching events. Oko balances the nuisance of plastic pollution, with environmentally friendly food packaging products, which are also suitable for delivery and can be eaten directly from the boxes. The cutlery provided is both environmentally friendly and aesthetically pleasing.
To conclude, one does not have to be an elite or an athlete to participate in the fight against plastics. Choose sustainable food packaging which is best for the environment.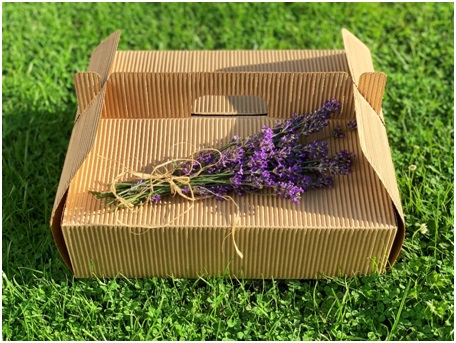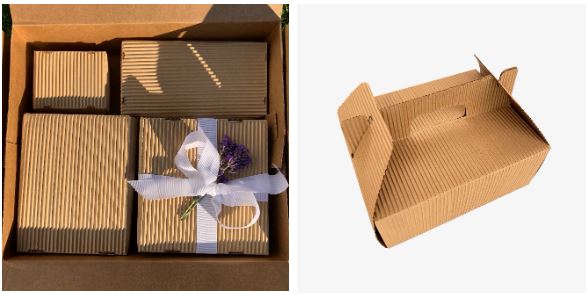 Classic carry hamper STCH5000M (Mix & match Oko boxes)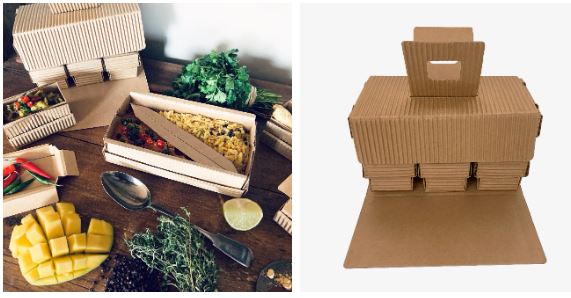 Thali pack with 8 compartments STCOMTHA02