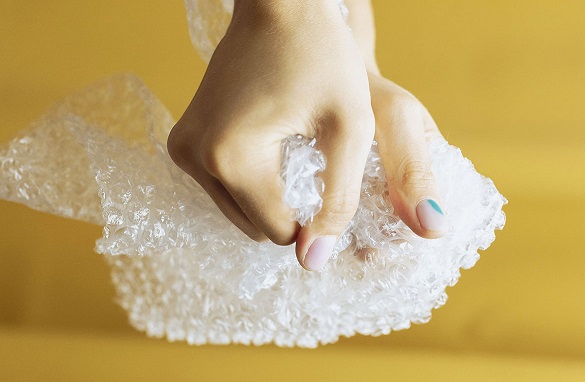 Why is Oko E-packaging an earth-friendly alternative to single-use plastics?
Over the years, buzzwords such as 'biodegradable,' 'compostable,' 'eco friendly' and 'ecological' have emerged. These words appear to have taken precedence in the fight against the growing global threat of plastics.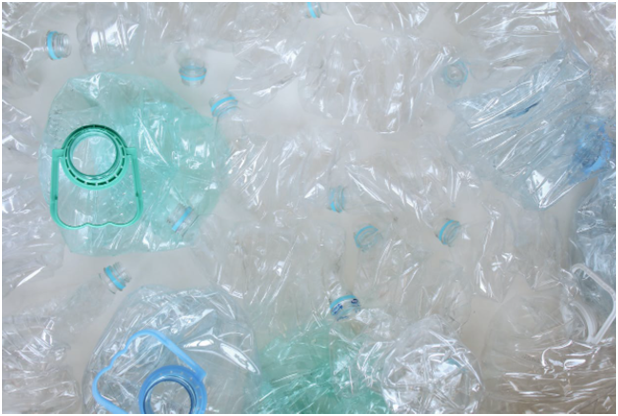 E-Packaging
Plant-based biodegradable packaging comes from nature. It is totally decomposable with the help of microorganisms when placed in a composting area because it is free of toxic chemicals and plastic coatings. The global food biodegradable market is being driven by the rising demand for sustainable and recyclable packaging. Advances in biodegradable materials, rising consumer awareness of environmental issues and stringent regulations are also major factors driving the market growth. As a result, biodegradable plastics are poised to replace conventional non biodegradable plastics used as raw materials in packaging.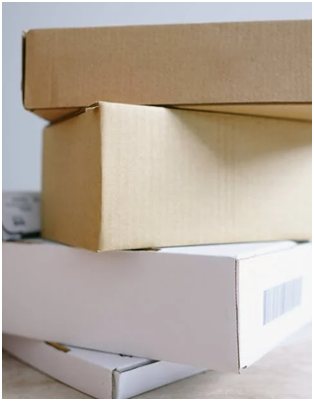 The crevice of opportunity
E-packaging organizations can take strategic and operational steps to reduce their carbon footprint and increase sustainability when shipping to the end-user.
Due to a lack of time, consumers seek convenience food solutions. Food quality, hygiene and rising health consciousness are driving the eco-friendly packaging market in the food sector. Beverages are typically served in reusable or recyclable containers; food products are also being served in biodegradable packaging, such as paper and paperboards, which is fuelling the food segment's growth.
Consumption of on-the-go and ready-to-eat meals are increasing because of urbanisation, hectic lifestyle, and high disposable income. Stringent laws and regulations imposed by governments and governing bodies, as well as a shift in consumer preferences to war recyclable and eco-friendly packaging materials, have all contributed to the growth of the eco-friendly food packaging industry. Aside from these factors, packaging downsizing and technological breakthroughs are also propelling the global market.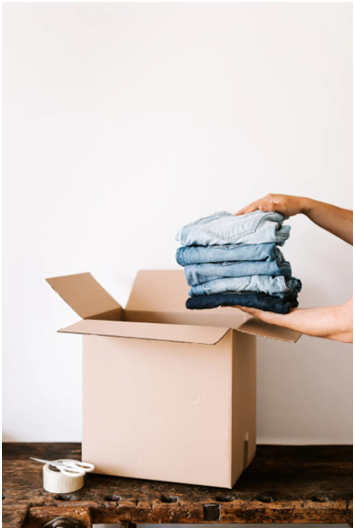 Environmentally conscious business practices can benefit packaging companies in a variety of ways, and eco-friendly businesses can attract more customers. However, the high cost of recycling, as well as a lack of recycling infrastructure in developing countries, are likely to stymie the market's growth.
Adopting more environmentally friendly practices in areas such as the supply chain may reduce operational costs while also benefiting the environment. By using earth-friendly packaging, manufacturing companies can embrace sustainable practices. Some options, such as cardboard, paper, and die-cut inserts, can help to save money on supplies while also providing greater flexibility and customization.
Oko food packaging & Oko E-packaging
Even though circular economy existed in the industry, it was primarily driven by organizations' corporate social responsibility initiatives. Change in mindset has already begun, and companies now see it as a source of competitive advantage, essential for brand building & environmental ethos.
Evirocor's brand Oko packaging replaces many types of single-use packaging materials which are damaging nature and the environment. Evirocor's patented manufacturing technology creates a unique waterproof, food-friendly packaging material that is superior to plastics & aluminium foil in terms of paper durability, strength, insulation, and visual impact.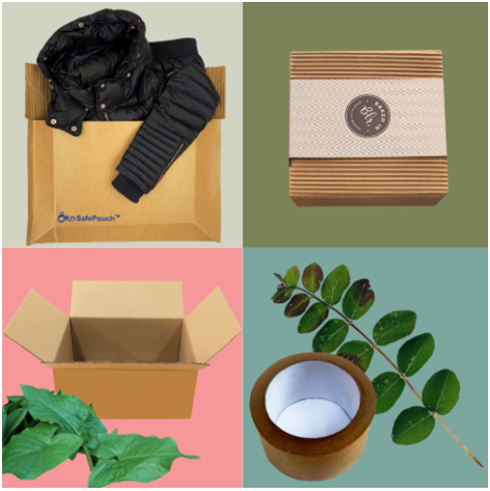 Oko E-packaging
Oko provides its customers with a wide range of food packaging and E-packaging products from which to choose, based on their specific requirements. Oko E-packaging offers tamper-proof SafePouches, eco-friendly cello tapes, cartons, and other products.
Oko Safe Pouches are made from an unbleached Oko board, which is manufactured on a Cortec-Revolution system, lowering shipping costs because the paper system can be installed close to the customer's factories. Oko Safe Pouches are the best quality, delivered flat-packed and securely wrapped. A unique design includes integral fluted padding protection & tamper-proof seals. Suitable for all types of products from sport equipment, electronics, cosmetics, apparel and more.
A brand's packaging reflects its identity. If one values sustainability and wishes to demonstrate it to their valued customers, choose home compostable materials, earth-coloured graphics and zero plastic usage.