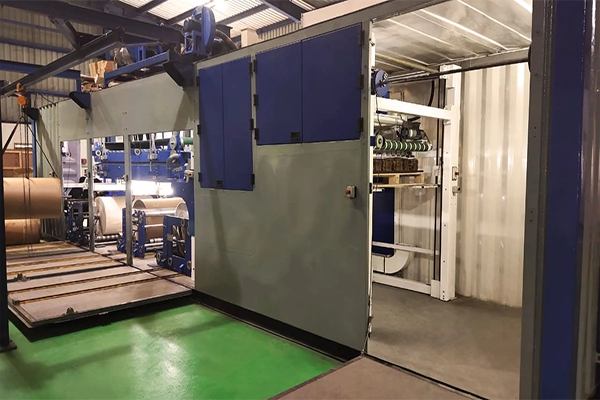 UNIQUE AND SUSTAINABLE MANUFACTURING
We are setting the pace in sustainable manufacturing of nature-friendly packaging.Our technologies have been 15 years in the design & development process. Our system of production of our Oko material, which is made on our environmentally-friendly, fully patented Cortec-Revolution systems, is unique in terms of our CO2 reduction and sustainable raw material supply. Our use of manufacturing technologies that require NO HEAT INPUT reduces CO2 emissions by up to 95% to comparative material. We first started manufacturing in India to take advantage of the very bold decision taken by the Indian government to ban single-use plastics. At that time and until very recently the UK & Europe had committed only to eliminate a few single-use plastic items such as plastic straws and earbuds. We saw India as the ideal place to start our production.
One of the many unique features of Cortec-Revolution is that it produces a V-shaped fluted structure we call V-Strong Flute which is incorporated into our Oko material. The fluted structure adds strength and rigidity to Oko packaging and has built-in hygiene advantages that minimize person to person transmission risk area when handling, by up to 80% compared to flat surfaced materials.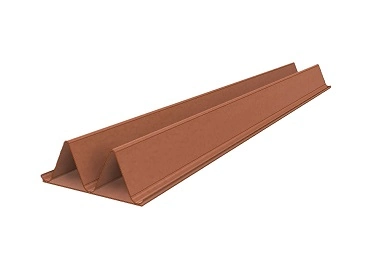 FLUTED STRUCTURE
Made through our patented high-speed mechanism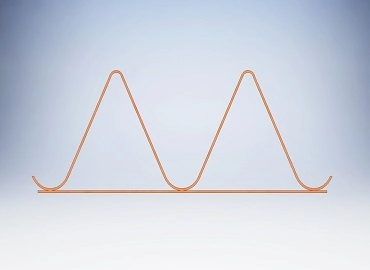 STRENGTH & RIGIDITY
A unique triangular shape increases compression strength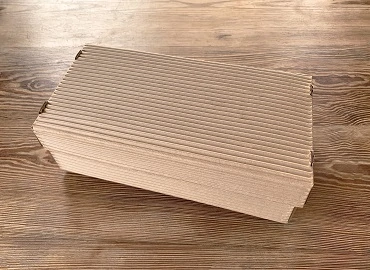 HYGIENE ADVANTAGES
Reduced transmission risks when handling
Oko GREEN DELIVERIES
Environmentally friendly shipping packaging
Conveniently flat-packed to reduce shipping space
Reduced carbon footprint in shipment
Speedy deliveries
First class customer service
ZERO GLUE IN SEALING
Oko boxes are ultrasonically sealed
NO GLUE used in the sealing process
Tamper-proof seals
Ultrasonic sealing uses less energy than heat sealing
An efficient sealing system
HYGIENE & SAFETY
We take all sanitary measures very seriously
Our staff are engaged in hygiene precautions and procedures
Clear notices about hygiene & safety displayed
Increased number of hand sanitising stations around our premises
Maintaining the workplace and equipment so that it is safe
QUALITY CONTROL
A thorough inspection of Oko products requirements
Maintaining high standards of Oko packaging
On-site product tests and checks
Defect classification
Always striving to meet customer expectations
We are here to provide you with the best service and packaging products

Cortec-Revolution systems are built into 40-foot shipping containers and can be easily situated for localised production of Oko products.

Our primary target is to ensure that green packaging is a way of life. Oko packaging can be easily recycled and composted.

Oko food packaging suits all types of food, it is non-toxic, made from unbleached paper and sealed with plant-based lining.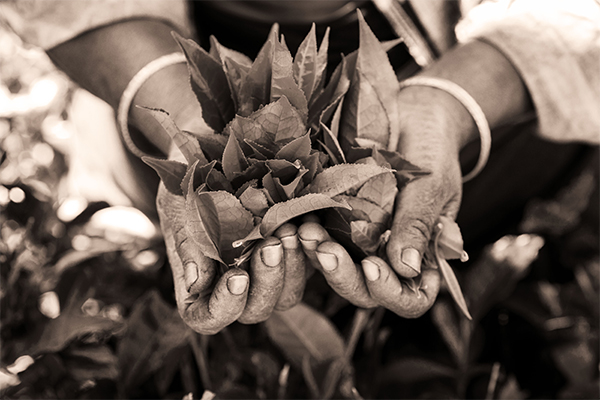 BACK TO NATURE
Sustainability at the core of Oko Packaging
Our flexible e-board food packaging is more like an orange peel that returns back to nature immediately after its use. Evirocor technology is all about making the promise of bio and recyclable materials real, based on deep technology innovation and multiple patents. We envision packaging that can be returned back to nature or easily recycled after it is used.
"Oko is designed to give back to our planet, therefore choose us and use the best material for your food packaging. Support us to fight against plastic pollution! "
Richard Gardiner
Founder & CEO
Evirocor Packaging India Private Limited
Evirocor's goal is to change the rigid mindset from "take-make-waste" to a circular perspective that is "multi-life-cycle". Evirocor's team is dedicated and committed to reduce the heavy burden of plastic pollution. The same is being done to augment the use in unrecovered waste streams for assets such as materials, energy, products, and lifecycle. The company has embraced a vision and a call to action to "Beat Plastic Pollution & Reduce CO2" through green packaging awareness programs and technologies.