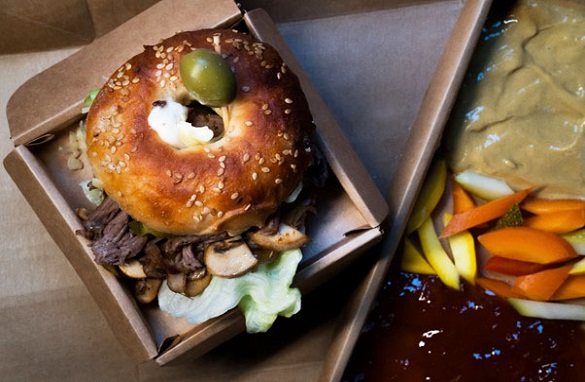 What is a milestone? A high octane Truck'in Foodie Running on sustainable food packaging
Food truck business in India
Food truck business in India is a relatively new idea, but it has picked up considerably in the last decade. It is all about demand and supply. Customers love quality food, wrapped in aesthetically pleasing packaging, which is quickly delivered and is reasonably priced. There is no secret recipe for a food truck's success. Each food truck owner has a different journey. A few fail and close the shop. Many thrive and expand their business.
Truck'in Foodie, Hyderabad – a high octane munching joint
Hyderabad is known for its rich spicy food, richer history, and richest Nizams. Talking of food, traditionally, Hyderabad is famous for its distinctly flavored delicious biriyani, haleem (a delectable stew), and qubani kameetha (an apricot-based sweet).
Truck'in Foodie – founders
Truck'in Foodie is a result of the passion of two sisters, Apoorva and Deeksha Marur,who enjoy food and travel, the zeal, and cheerfulness of an inexhaustible joie de vivre. During the lockdown of 2020, they started their food truck in the Yapral neighborhood of Secunderabad, a twin city of Hyderabad.
Truck'in Foodie – menu
They offer a plethora of lip-smacking and soul-filling, five-star quality, continental, veg & non-veg food items on their menu, such as pizzas, stuffed donuts, fries, noodles, burgers, a variety of artisanal loaves of bread, fresh lemonades, appetizers, taquitos, hot dogs and desserts. Their food is free from preservatives and artificial flavours, and they have gluten-free options available too.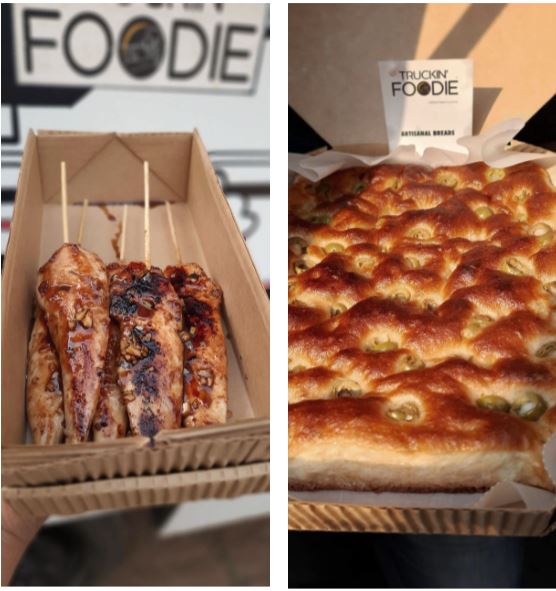 Truck'in Foodie cares for the customers & the environment
They adhere to Covid guidelines scrupulously and perform regular temperature checks of employees, frequently sanitize kitchen worktops, use fresh gloves every 3 hours, washand sanitize hands every half an hour&before delivery.
Truck'in Foodie cares for its customers, but it cares for the environment even more. To keep its corner of the environment as pristine as it can, Truck'in Foodie items are packed and served in green food packaging products, which are completely biodegradable.
These are sustainable packaging products from Evirocor, branded as Oko, which usespatented Cortec-Revolution technology to minimize energy use and limit the harmful impact of plastic packaging on our environment.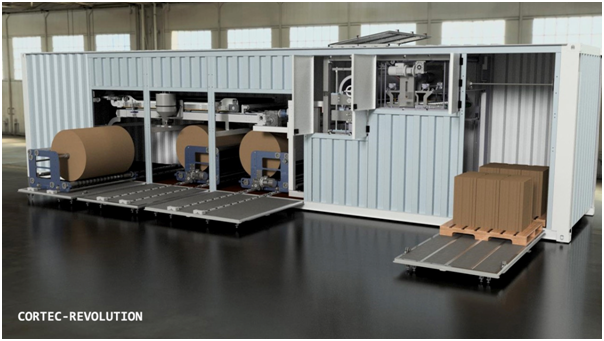 Oko sustainable products
Truck 'in Foodie is an important client for Evirocor. Every month, they order decent quantities of several Oko earth-friendly products. Each type of Oko box is perfectly suitable for a specific food item. Primarily, Truck' in Foodie utilizes five types of plant-based lined Oko boxes: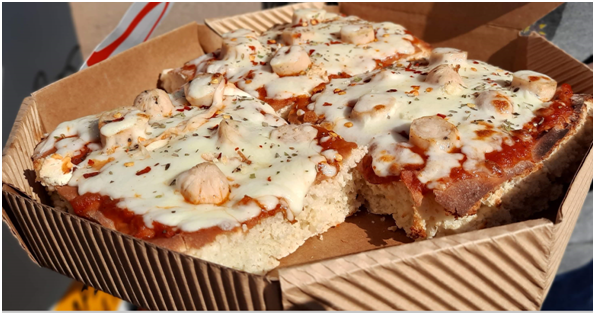 Greaseproof pizza box STO10 for serving in house-made pizza squares/ pizza bombs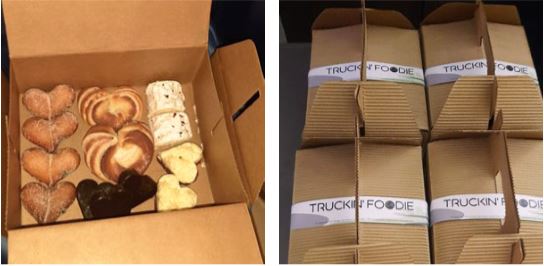 2. Classic carry hamper STCH5000M for serving stuffed donuts& pastries, Pad thai noodles and other Thai starters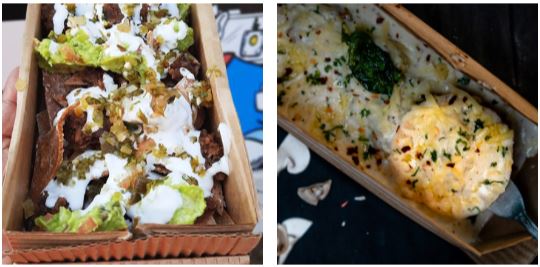 3. Waterproof and grease proof wet & dry food container ST1000 for serving fries with a variety of sauces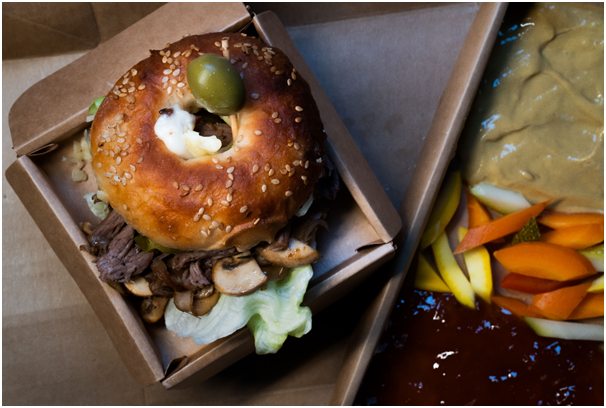 4. Wet & dry food containers ST500-LP & ST750-LP for serving bagel burgers, sandwiches and other food items
Evirocor strives to get regular and genuine feedback from its valued customers to develop new sustainable food packaging products like plates, beverage cups, etc., improve its supply chain efficiency, identify & implement cost reduction strategies without impacting the product quality, and create new industry benchmarks.
…and miles to go
Who hasn't heard this lovely verse from 'Stopping by Woods on a Snowy Evening' by Robert Frost, the famous American poet? Similar is the relation between Oko and Truck'in Foodie. They have miles to go 'together' and demonstrate to the world that taking small steps of using biodegradable food packaging will leave a lighter carbon foot print on the environment and change the way people think about using eco-friendly food packaging products. You too can contribute a lot just by sharing this article with your friends and over social media. Join this fight against plastic waste by being a change initiator, an influencer, an awareness champion… your single click to share, can make a significant difference.