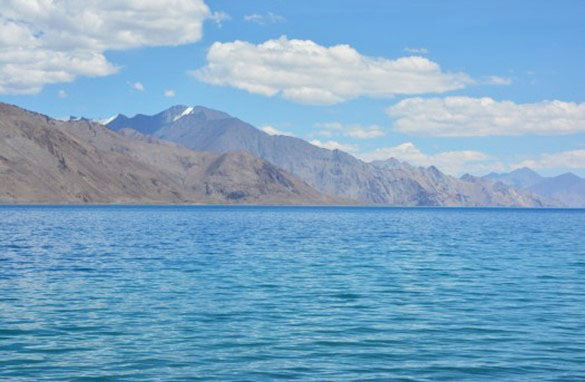 Why is Pangong Lake, The Crown of India Sparkling with Jewels of Plastic Waste?
Pangong Lake, the Union Territory of Ladakh, India
Pangong is a saline water lake, situated at an elevation of 13,862 ft above sea level, quietly nestled between the Union Territory of Ladakh, India and China.

There is no liquid waste discharge routed to Pangong Lake. Since boating or swimming is also not allowed here, the lake itself is immaculately clean and glitters like a jewel in India's crown.
The only source of wastage is garbage thrown away by tourists and by local restaurants along the bank of the lake. It is an ugly sight to see unpleasant and uncontrolled littering by the tourists along this pristine lake.
Aug 2018 – Leh, India
I woke up before the alarm could disturb my sleep. It was time to get ready and explore the charms of turquoise blue water of Pangong Lake.
As a travel blogger, I love being outdoors. Everything, from sky piercing mountains, to lush green valleys, from deep ravines to stunning waterfalls, they all bring me closer to the nature. Apart from an incredible scenery around the Pangong Lake and a whiff of dewy petrichor, do you know what has a ubiquitous presence in nature today?
Plastic waste!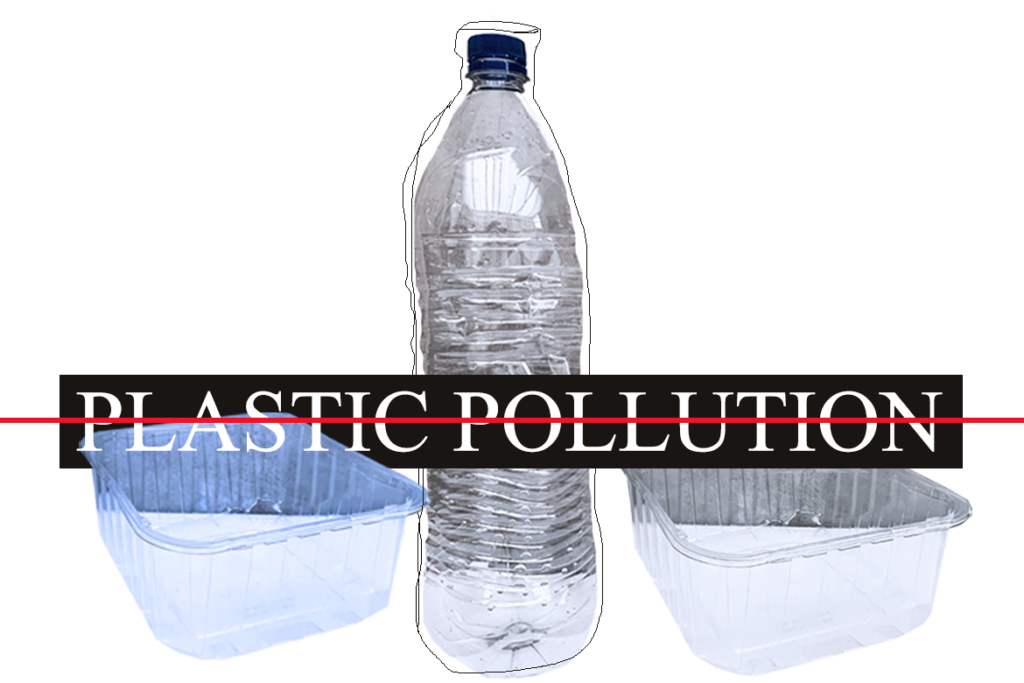 Seeing heaps of plastic all around this panoramic lake was a disturbing sight. My heart pained to see such pristine corners of our mother earth littered with piles of garbage all around. Mostly it was food packaging waste which was mindlessly scattered everywhere. Despite multiple public consciousness campaigns, various disposal techniques, this issue has lingered over several years and has now become an unmanageable nuisance. Local NGOs, various government institutions, associations etc., conduct regular cleaning drive at Pangong Lake but with ever increasing tourist rush and unchecked littering, this menace is growing rapidly.
Plastic waste is not burnt near Pangong owing to environmental issues. It usually ends up in an open landfill site, where discarded plastic enjoys its afterlife in scenic Himalayas for next 450 years, waiting to decompose.
I remember carrying back a full bag of food packaging waste littered at the bank of Pangong Lake. Ironically, I too carried this waste in a plastic bag. How much I wished then that there was some kind of biodegradable material developed for food packaging, which even if left behind would not have damaged the environment.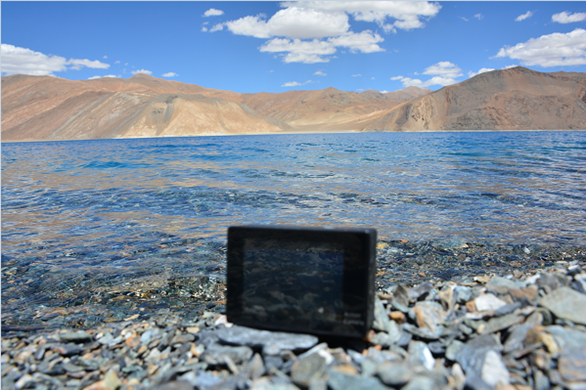 Jan 2021
My search ended when I stumbled across Evirocor's website while casually surfing the internet. The work they are doing in sustainable food packaging field is noteworthy. They have developed and patented a food grade material called Oko which is developed from renewable resources, is biodegradable, recyclable and completely plastic free.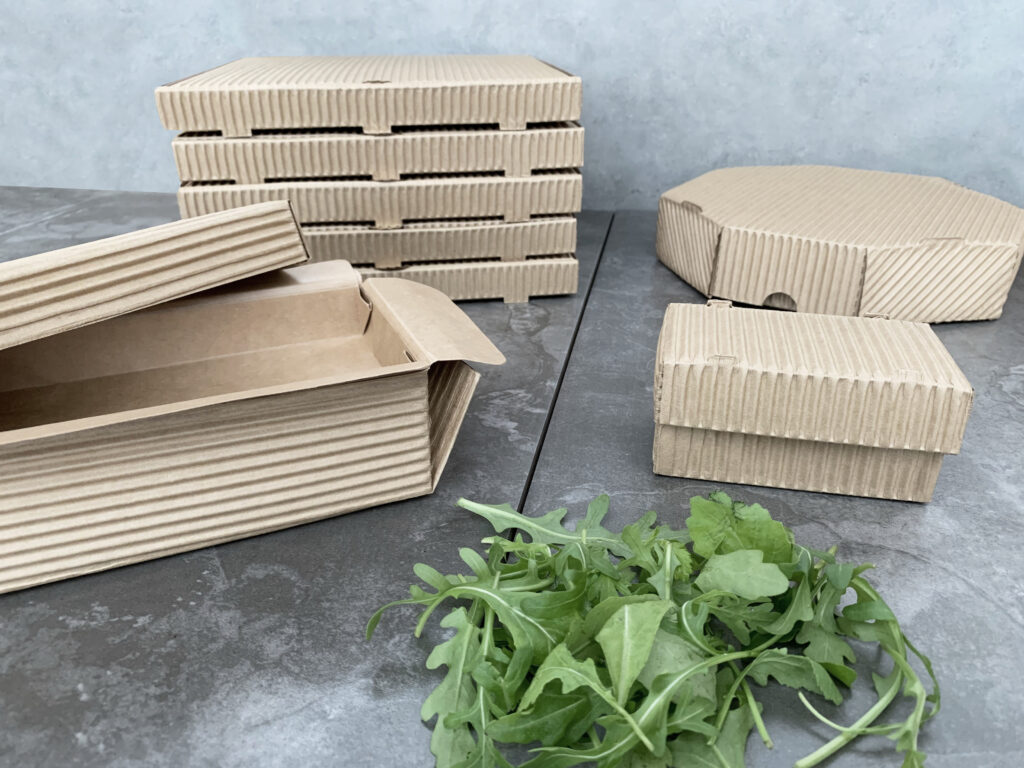 Amazing! Isn't it?
Just imagine the plight of responsible travelers like myself, who wish to keep each corner of the earth as unspoiled as it was when it first awakened to life. This invention is indeed a refreshing change and a blessing.
Upon further prodding their website realized that they manufacture a plethora of eco-friendly packaging products, right here in India at Bangalore. Their brand name is Oko and since 2014, they have positioned themselves as a responsible brand in sustainable manufacturing of biodegradable food packaging.
Their products are used for food packaging and e-commerce sustainable packaging. They are not only earth-friendly and plastic free; they are aesthetically appealing too.
Oko food material packaging has distinguished edge over its competitors. Oko products are non-polluting, odour free, contain no wax lining, are harmless, are derived from renewable raw materials and have low carbon footprint. Moreover, the packaging can be microwaved or refrigerated as per the requirement. Also, Oko products are non-toxic, Bisphenol A (BPA) free, which can mimic the structure and function of hormone estrogen.
The Future
Now, consider the following script–a few tourists trekking inside dense jungle carrying their meal which is packed with Oko packaging. After a scrumptious lunch, the packaging is discarded irresponsibly, as usual. However, this time, the scenario is different. The Oko packaging being biodegradable does not pollute the environment. It slowly starts to mingle with earth. Within a period of six months, the packaging is completely swallowed by the soil, keeping this corner of the jungle litter free and natural.
Epilogue
How great it would be for our environment to have a sustainable packaging solution which decomposes within six months and can help in keeping such remote areas plastic free.
Evirocor's brand Oko offers a simple answer to this mammoth issue of plastic waste. It proposes a 'good' remedy which can be 'great' if we, the people, resolve to be a part of the solution, and not the problem.
You too can contribute a lot just by sharing this article with your friends and over social media. Join this fight against plastic waste by being achange initiator, an influencer, an awareness champion… your single click to share, can make a significant difference.